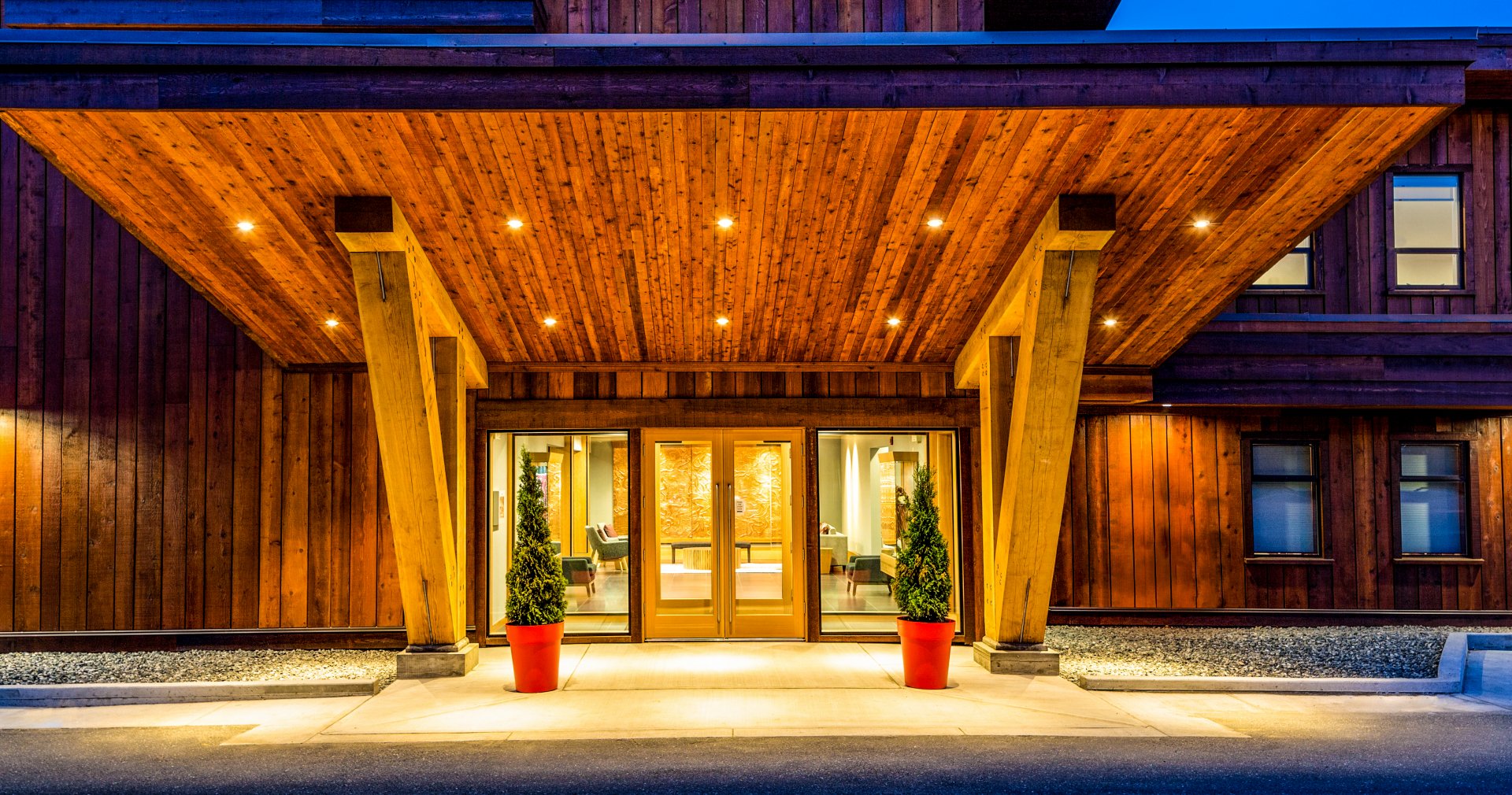 Port Hardy's premier First Nations destination hotel, offering 85 guest rooms and a curated selection of authentic local Indigenous arts and culture.
Guest Rooms at Kwa'lilas Hotel
Amenities at Kwa'lilas Hotel
Enjoy the hospitality at ha'me' Restaurant where local, fresh west coast cuisine is served daily; enjoy cool refreshments and small plate snacks in the relaxed atmosphere of nax'id' Pub; or browse the local Indigenous art collection in the gift boutique, lobby and throughout the hotel. At Kwa'lilas Hotel, you can enjoy your stay your way.
Find out more about dining at Kwa'lilas Hotel
Visit the nax'id' Pub
Our Story
The Kwa'lilas Hotel is located in the traditional territories of the Kwakiutl people. Meaning "a place to sleep", the "Kwa'lilas" hotel was named by the Gwa'sala-'Nakwaxda'xw elders in hopes that guests may find peaceful rest after a day of exploration on North Vancouver Island.
Learn More About the Kwa'lilas Hotel
Destination: Port Hardy
Port Hardy offers a wealth of outdoor activities and cultural experiences. Spend a relaxing day at San Josef Bay, venture out on the Salish sea in search of whales or learn about the culture and history of the area at the museum.
Things to Do in Port Hardy